WALLING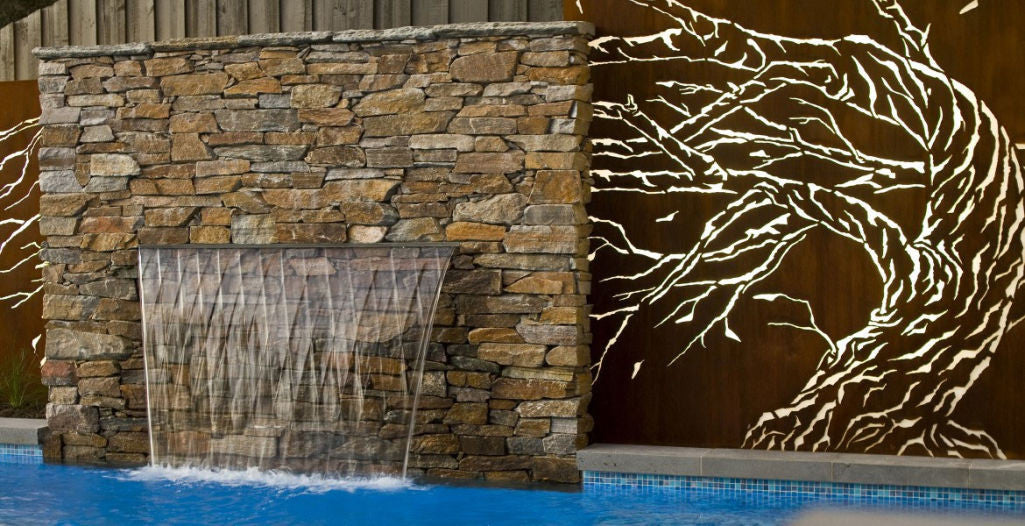 Outdoor has a huge range of natural stone walling materials from dry-stone, traditional and random ashlar format wall products, tiles and stacked stone in granite, bluestone, sandstone, limestone, slate and more. Natural stone such as limestone, sandstone and bluestone will provide a clean, crisp finish; while for a more rugged, organic design, dry-stone and free form walling are key products suitable for both indoor design as well as garden and landscape projects. All of our natural stone walling supplies come pre-prepared with the backs sawn smooth allowing for easy application to all suitable substrates with outstanding results.
No matter its use, from external cladding to internal features and fireplaces, natural stone walling adds depth and texture to any designed space and beautifully blends the boundaries between inside and out. Eco Outdoor offers a complete range of premium stone veneer options, making it easy to find a perfect match for your design.
Search through the stone walling sub categories to find a natural stone finish that's right for your design project.